Who We Are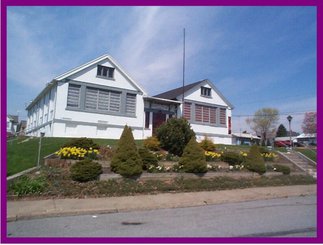 Our Father's House is a fellowship of believer's committed to living out God's specific purpose according to His inspired Word, with the accent on revealing His presence in our world.

We encourage an environment of love, caring and acceptance guided by the real presence of ourLord Jesus.

We are a transparent body of believers who strive to apply biblical study, prayer and fellowship disciplines on a daily basis with accountability publicly and in our small groups.

---
Outside our meetings we are seeking to model Christ's love and
transforming power with our hearts in community friendships where we spend most of our time.

We love to worship with authenticity often inspired by current contemporary artists.
Although our worship is Spirit lead, we have an order of worship that is followed
except when the Spirit leads in another direction.

Our Praise team starts us off with music and song with the people sharing whole heartedly.
We have a time to welcome each other to the service with greetings of handshakes, hugs, smiles and edifying words.
Whatever is comfortable to you is fine.

A shofar may be blown to call us and our hearts to worship and help with spiritual warfare in the heavenly realms.

Flags can be waved in various colors to enhance the personal and corporate worship experience.

People may dance at their seats or in the aisles when the Spirit touches them.


Scripture is read. Praise and prayer.

Tithes and offerings.

A teaching by the Pastor or elders.
Children's Church during the Sharing of the Word on occasions.

Healing prayer is available.

Communion every 2nd Sunday.

Our prayer and heart's desire is that you experience God's love and presence in a personal way at Our Father's House and leave with His presence to
guide you in your daily life.